Hairy Bikers Slow Cooked Oxtail Ragù
/
July 29th, 2021
/
There are currently 0 comments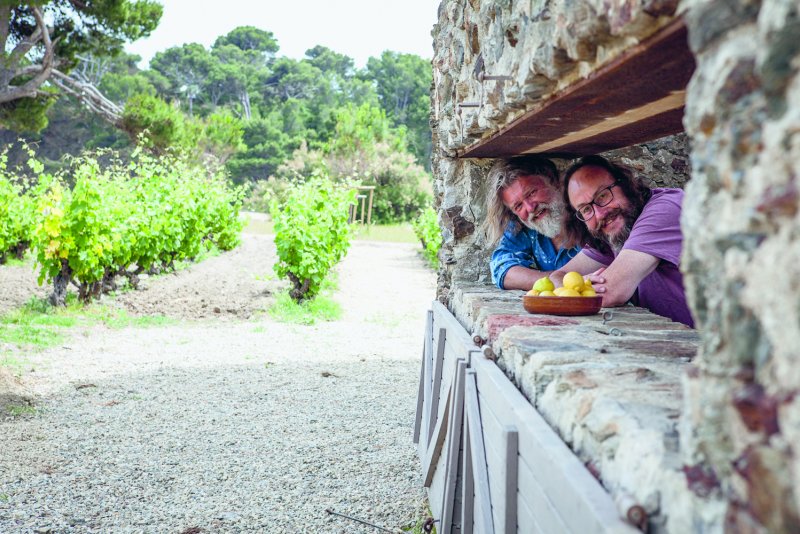 Hairy Bikers Slow Cooked Oxtail Ragù
Preparation: 10-15 mins
Cooking Time: 3.5 hours
Serves: 2
Ingredients
2 tbsp olive oil
30g butter
1 large onion, finely chopped
1 large carrot, finely diced
2 celery sticks, finely diced
4 garlic cloves, finely chopped
1kg oxtail pieces
Large sprig of thyme
2 bay leaves
500ml red wine
Up to 500ml beef stock
500ml/17fl oz beef stock
500g fresh tomatoes, peeled and chopped or 400g can of tomatoes
400g portobellini mushrooms, finely chopped
salt and black pepper
To serve
400-600g tagliatelle or pappardelle
grated Parmesan cheese (optional)
Method
Heat half the olive oil and butter in a large casserole dish that will comfortably hold all the oxtail pieces in a single layer. When the butter has melted and started foaming, add the onion, carrot and celery. Fry them gently over a medium heat until they have started to soften and the onion is translucent. Add the garlic, then cook and stir for a further 2 minutes.
Season the oxtail with salt and add it to the casserole along with the herbs. Pour in the red wine and bring it to the boil. Leave to boil for 5 minutes, then add enough stock to cover the oxtail. Bring the liquid to the boil and skim off any mushroom-coloured foam that appears. When the foam turns white, turn the heat down, partially cover the pan and leave the oxtail to simmer for an hour.
Add the tomatoes to the pan and top up the stock if necessary. Continue to cook for a further 2 hours until the oxtail is very tender. Remove the oxtail from the casserole and set it aside to cool a little. Strain the remaining liquid, reserving both vegetables and liquid but discarding the herbs.
When the oxtail is cool enough to handle, strip off all the meat and put it back in the casserole. Discard the fat and bone. Add the reserved vegetables to the pan, then skim most of the fat from the cooking liquid and add this too. Heat the remaining oil and butter in a frying pan and fry the mushrooms over a high heat until well browned, then add them to the pan. Check the seasoning and add more salt and some pepper if necessary. Bring everything to the boil, then turn the heat down and cover the pan. Simmer the ragù for another half an hour to bring all the flavours together. Keep an eye on it and add a splash of water if necessary.
Cook the pasta in plenty of salted, boiling water until al dente. Serve the pasta with the oxtail ragù and some grated Parmesan to add at the table if you like.